Street Peeper x Helmut Lang:
Here we are on a sunny day right by the store. Susie's wearing a blue jacket over a black industrial print
HELMUT LANG
drapey top over another black print tank top, with a Helmut denim skirt with a black jersey side.
FERRAGAMO
shoes too.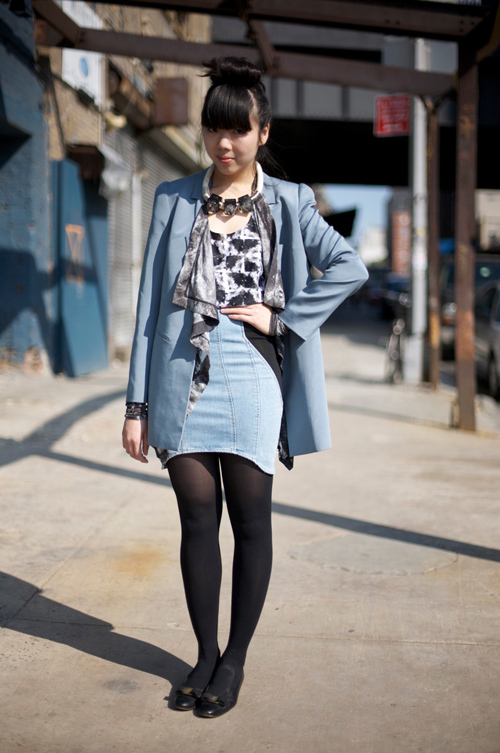 This one took awhile to get right since the wind was blowing so hard, and I bet to the people on the Pastis patio we totally looked like typical Asian tourists, but whatevs. Here's a drape'y light grey
HELMUT LANG
jacket over a twisted body-con Helmut dress, and Susie's stripe'y floppy hat.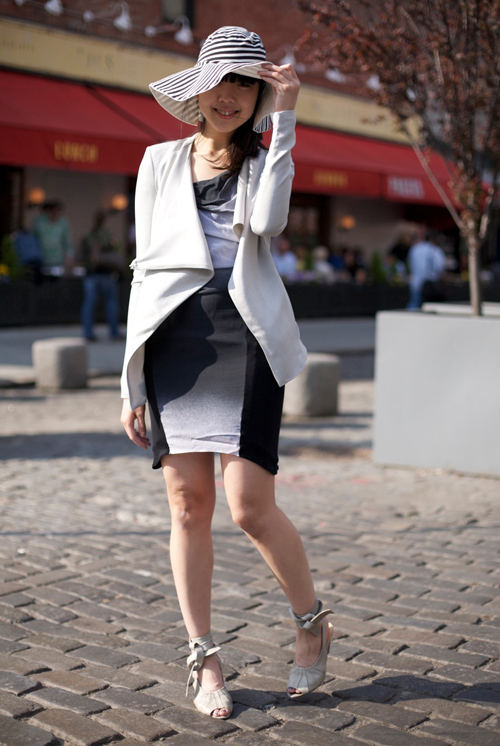 We tried to fit in as many street-style photo cliches as possible (graffiti wall, bicycle, cobblestone street) with this one. Susie is in some menswear inspired
HELMUT LANG
-- the high-waisted trousers and the oversized blazer over a psychadelic print
HOUSE OF HOLLAND
t-shirt, accessorized with a chunky bracelet.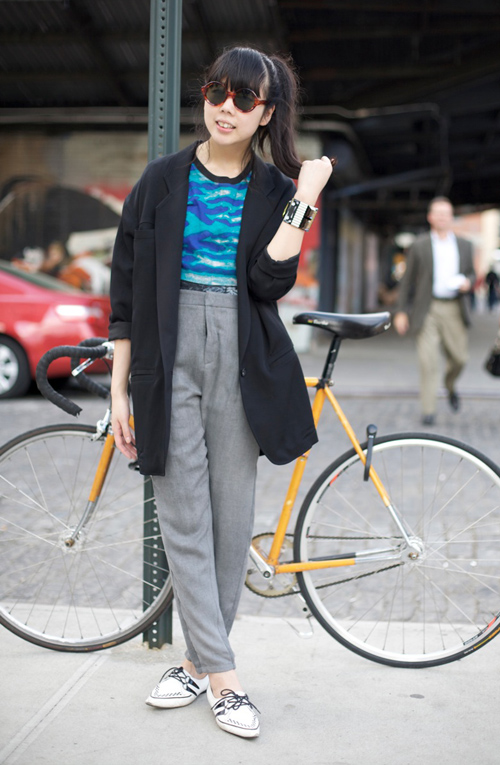 A bit cloudier, here's Susie with a black sheer-sleeved jacket over a
HELMUT LANG
graphic lace top over a
HELMUT LANG
red cowl-neck top. Kinda vamp'y bordello'y. Nice legs, Susie.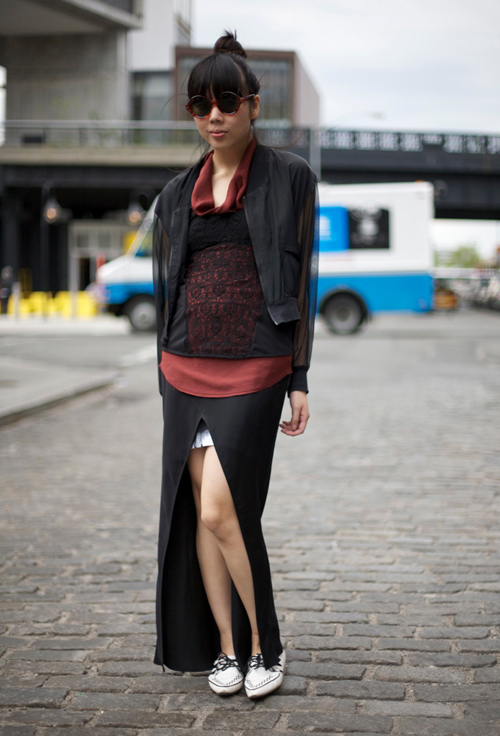 Anyways, we had fun. Thanks Helmut Lang!
Helmut Lang NYC
819 Washington Street
New York, NY 10014-1405
(212) 242-3240